Cooler Master MasterPulse Pro 7.1 Gaming Headset
SGH-8700-KK7D1
This product has been discontinued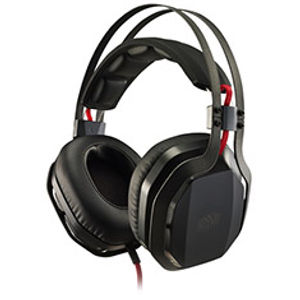 The Cooler Master MasterPulse Pro 7.1 channel headset is equipped with patented Bass FX technology which allows you to easily switch between powerful bass and crystal clear sound. Remove the magnetic side panels for enhanced action and horror ambience or put them on for natural sound and clearer spatial orientation. RGB LEDs in the ear cups let you sync the headset with the colour scheme of your rig. Lightweight aluminium frame with flexible headband ensures a comfortable listening experience even during the longest sessions. Enhance your gaming experience and adapt sound by movie or music genre.
KitGuru
"The Cooler Master MasterPulse Pro headset delivers excellent, well-rounded audio and build quality that puts some other gaming headsets to shame. It is certainly worthy of a purchase."
Full review
Overclock3d.net
"The sound profile is beautifully balanced. If you have the Masterpulse Pro in open backed mode you get the richly balanced, slightly airy soundscapes that you would expect to find in the high-end of PC headset sound quality."
Full review
Customer reviews
Customer questions