Cooler Master MasterCase Maker 5
MCZ-005M-KWN00
This product has been discontinued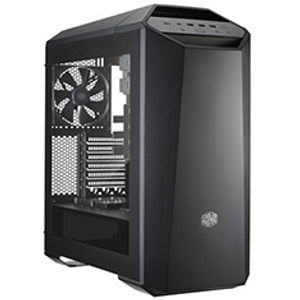 The Cooler Master MasterCase Maker 5 advances beyond the concept of a standard build by offering the option to completely swap and readjust the case's form and functionality with multiple interior and exterior outlooks, ample space and customised accessories. It supports a host of different configurations, enabling users to upgrade rather than replace their case. Through FreeForm users can adjust allowing the flexibility to upgrade or build multiple system configurations like home servers, water-cooled workstations, or gaming rigs with dual-slot extra-long graphics cards.
eTeknix
"Packed with features, extensive customisation and flawless build quality, the Maker 5 is the jewel in Cooler Masters crown. If you're looking for a truly versatile chassis with a professional aesthetic, the Maker 5 will make a great base for your next system build."
Full review
HeXus
"The latest addition, MasterCase Maker 5, arrives as an excellent foundation for a high-end build, with an array of features well suited to the enthusiast crowd."
Full review
Customer reviews
Customer questions