MSI Cubi Core i3-5005U Barebone Black
CUBI-040BAU
This product has been discontinued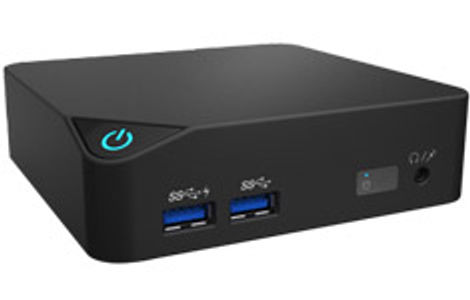 Reduced to clear! (normally $379)
Being one of the smallest mini-PC to date, the MSI Cubi Core Barebone suits the needs of both consumers and businesses, built on a concept of nifty technology and a modern design that fits into any room. MSI Cubi supports HD and 4K (3840 x 2160 @ 60Hz) ultra-high-definition content, and serves as an extremely silent, mountable home theater PC. Built-in with the Intel's latest Broadwell processor, it allows for a total power consumption decrease of 30 percent compared to the previous generation. The Cubi combines its unique HDD box to expand extra 2.5" HDD to upgrade device capacities with plenty of ports to connect with external devices - Cubi is the essence of small, smart computing.
Please note:
MSi Cubi are a barebone product and require the installation of separately purchased sodimm RAM, 2.5" HDD or 2.5"SSD/mSATA SSD.
KitGuru Review
"The Intel HD 5500 graphics work well and the Core i3 processor does a decent job. You can happily drive along a Full HD or 4K picture, just so long as you forget about playing games. This is very much a PC for general Internet duties, photos and movies"
Full review
Customer reviews
Customer questions