Mayhems Aurora 2 Coolant 1000ml Red
30286
This product has been discontinued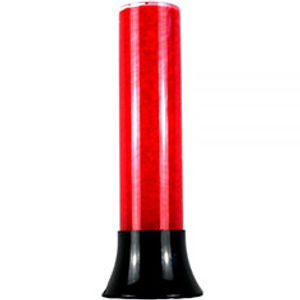 The Mayhems Aurora 2 is the ideal choice for creating a unique colour within your water cooled system. The liquid reflects light back in a plethora of swirls and is unique to any other water cooling dyes available. The Aurora 2 is made from a blend of refined vegetable extracts, which are fully biodegradable and have a very low order of oral toxicity. The bottle comes with a Child Safety Cap as well as a spout to enable the consumer to fill all manner of systems easily. This range of coolants is recommended for use in systems where an 'environmentally friendly' product is preferred. It also contains non-toxic (GRAS) multi-metal inhibitors, formulated to protect the water cooling equipment and associated systems against corrosion, scale and biological fouling. This prolongs equipment life and thermal efficiency. Can be used with all of Mayhems dyes to create your own colours.
Features:
Can be used with all of Mayhems Dyes to make your very own colours
Child Safety Cap
Removable spout
Blended with Non-Toxic Corrosion & Scale Inhibitors for protection of Copper, Brass, Steel, Nickel and Aluminium Proven to ASTM D3306 and BS6580
standards
Non UV-active Colour
Very low oral toxicity, less than propylene glycol
-35c freezing point
Generally Recognised as Safe (GRAS) by the US Food & Drug Administration as a food additive
Mobilisers to prevent scale or sludge filming
Boiling Point : up to 100 C (pressure dependent)
85% Bio-degradable within 30 days
Bitter taste additives to prevent consumption
Can be stored for up to 3 years (in a cool dry environment)
Not recommended to use after different coolant type in a loop, as residual coolant can cause chemical reactions which may damage your system.
Note: Aurora is "NOT" made for use in a home system. It has been developed for show system's (modding) and photo work. If looking for a fluid for a home system / gaming system please use Mayhems Pastel range of fluids as they are fully tested and work in any kind of loop.
Customer reviews
Customer questions