Be quiet! Dark Rock 3 Cooler
BK018
This product has been discontinued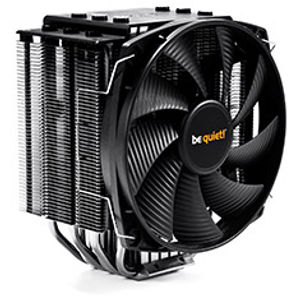 Dark Rock CPU coolers have long been category leaders, and now the significantly upgraded Dark Rock 3 is even more powerful. This virtually inaudible single-tower CPU cooler puts famous be quiet! SilentWings technology in your PC where it really counts. They are excellent for overclocked systems and demanding multi-graphics platforms.
eTeknix Review
"Build quality is on par with what we have come to expect from be quiet! by which I mean it is flawless. The metal work and finish is premium from top to bottom, the whole thing feels robust and rather solid.."
Full review
Overclock3d Review
"With that level of performance at such a keen price it's a no brainer that the Dark Rock 3 gets a Gold Award. It also scores highly on the presentation and performance graphs."
Full review
TechPowerUp Review
"I am, ultimately, impressed by what the Dark Rock 3 offers. The be quiet! Dark Rock 3 is the CPU cooler to own if you want high-performance, low-noise cooling with style!"
Full review
Customer reviews
Customer questions