SteelSeries 6Gv2 Mechanical Keyboard
SS-64225
This product has been discontinued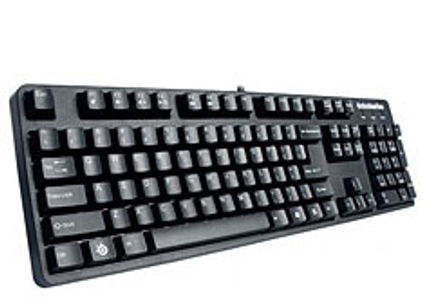 Tactile mechanical keyboard with excellent build quality and durability. Rated for 50 million keystrokes, Cherry Black MX mechanical switches, USB and PS/2 support. Designed from the ground up to take the use and abuse of dedicated gamers, the 6G has great touches like removing the Windows key and a heavy weight to stop the board moving under heavy use. Backed by a 1 year SteelSeries warranty.
Hardware Heaven
"Value wise the 6Gv2 is a high quality mechanical model to a price point which will be very attractive to gamers and that was clearly the aim SteelSeries were going for when designing the product."
Full review
Gaming Nexus
"Do you really need a gaming keyboard? I sure didn't think I did, right up until I tried a SteelSeries 6Gv2. Gaming demands aside, the 6Gv2 is a great piece of office equipment. It brings back the days when a keyboard was a robust part of the PC suite, not a cheap, plasticy afterthought. "
Full review
Customer reviews
Customer questions