Seagate Ironwolf ST2000VN004 3.5in 2TB NAS HDD
ST2000VN004
This product has been discontinued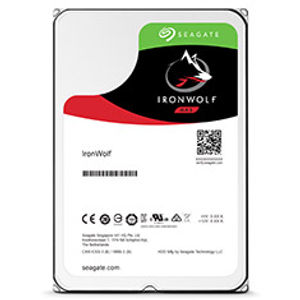 On sale! (normally $129)
Seagate ST2000VN004, 5900RPM, SATAIII 6GB/S, 3.5in, 2TB capacity, AgileArray, 64MB cache. Tough, ready, and scalable. IronWolf drives are NAS-optimized for 24x7 in NAS enclosures. Tuned with AgileArray and multi-user technology, IronWolf allows you to do more with your NAS. Backed by a 3 year Seagate warranty.
KitGuru (10TB Review)
"Contrary to popular belief the mechanical hard drive is alive and kicking. Seagate's IronWolf delivers solid performance with the latest in anti-vibration drive technology."
Full review
Tech Radar (10TB Review)
"By focusing on making a hard drive that's ideal for large – and busy – NAS devices, Seagate has produced a drive that should be on your shopping list if you're building a backup solution for your home or office."
Full review
Customer reviews
Customer questions