mbeat Cube 4-Port USB 3.0 Hub
MB-HUB43CU
This product has been discontinued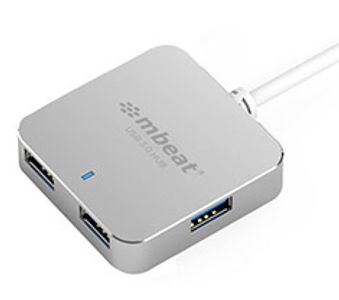 On sale! (normally $29)
The Mbeat Cube is a stylish crafted aluminium hub that is designed to connect with your device beautifully. It adds 4 x superspeed 3.0 ports to your PC, ultrabook or Macbook Air.
USB Port: USB 3.0
Speed: Up to 5Gbps
Material: Aluminium + plastic
Support OS: Windows XP/ Vista/ Win7/ Win8/ Win 8.1/ Win 10 or Mac OS 10.X and above.
LAN function: Requires driver installation on Windows.
Product size: 5.3 x 5.3 x 1.3 cm
Product weight: 46g
Package contents: USB 3.0 hub
Customer reviews
Customer questions