Swiftech Komodo NV-LE GTX 1080 Full Cover Waterblock
KOMODO-1080
This product has been discontinued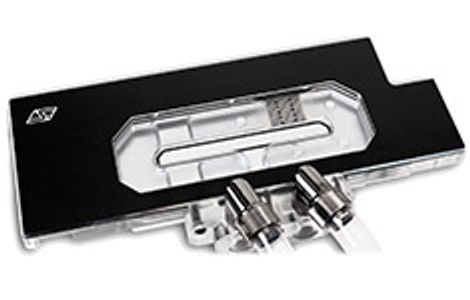 On sale! (normally $179)
The Komodo NV-LE GTX 1080 full cover waterblock is a high performance cooling solution with advanced thermal design and low flow restriction,
compatible with NVIDIA's GeForce GTX 1080 and GTX 1070 flagship graphics cards reference PCB designs
. This model marks the beginning of Swiftech's third generation of "Luxury Edition" VGA waterblocks focused on smooth and streamlined elegance, and is now introducing the use of a new RGB ALED lighting system compatible with all versions of Swiftech's X2 series CPU coolers. This will allow users to unify the colour scheme of their entire cooling system at the push of a button.
Customer reviews
Customer questions