Logitech X300 Mobile Wireless Stereo Speaker Black Silver
984-000633
This product has been discontinued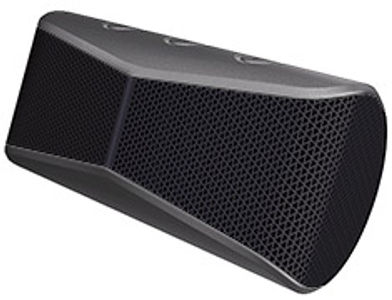 Engineered for wide-range sound, the Logitech X300 drivers are uniquely angled for a more expansive sound spectrum. It delivers a deep, precise bass response and detailed mid- and high-range sound. Simply connect your smartphone or tablet for a mobile theatre experience.
PC Mag
"The Logitech X300 Bluetooth speaker delivers a ton of sound in a tiny package for a terrific price."
Full review
CNET
"In short, in a sea of tiny Bluetooth speakers, the X300 is a good catch -- a keeper, if you will."
Full review
Customer reviews
Customer questions