EK Full Cover VGA Block EK-FC1080 GTX Nickel
3831109831298
This product has been discontinued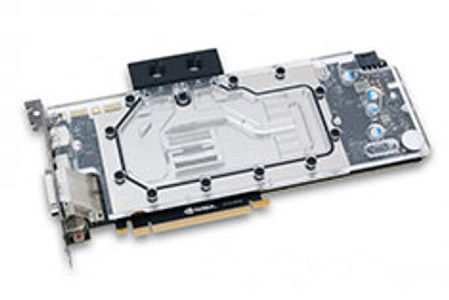 The EK-FC1080 GTX is a high performance full-cover water block for NVIDIA GeForce GTX 1080 Founders Edition graphics cards. This water block directly cools the GPU, RAM as well as VRM (voltage regulation module) as water flows directly over these critical areas, thus allowing the graphics card and it's VRM to remain stable under high overclocks. EK-FC1080 GTX water block features a central inlet split-flow cooling engine design for best possible cooling performance, which also works flawlessly with reversed water flow without adversely affecting the cooling performance. Moreover, such design offers great hydraulic performance allowing this product to be used in liquid cooling systems using weaker water pumps.
See here for EK Full Cover Backplate.
Please Note:
As PCB specifications are subject to change without notice, we're unable to guarantee compatibility with any cards, and it is recommended that you check the EK website for the most up to date compatibility information.
Customer reviews
Customer questions