Alphacool Eisdecke Single Reservoir
1011327
This product has been discontinued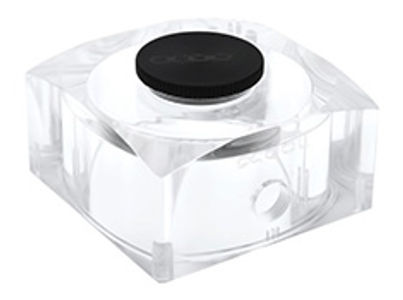 On sale! (normally $25)
The Alphacool Eisdecke Single Reservoir is the simple and practical way to fit a space-saving reservoir in your water cooling build. Ideal for small cases, this unit attaches to Alphacool's Eisdecke pump top to create the ultimate compact pump and reservoir combo.
Technical specifications:
Dimensions (L x W x H): 80mm x 80mm x 45mm
Water capacity: 123mL
Material: Acrylic
Thread: 1 x 1/4in
Note:
After installation, an intentional small gap remains between the reservoir and the pump top. Do not over tighten the screws as this may damage the cap and reservoir.
Customer reviews
Customer questions