PCCG Evolv 980 Superclocked Gaming System
PCCG-EVO980MR-B1
This product has been discontinued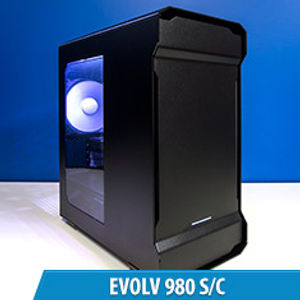 Intel® Core™ i5 4590 processor, ASRock H97M-Pro4 Motherboard, EVGA GeForce GTX 980 Superclocked ACX 2.0 4GB graphics, Kingston HyperX Fury 8GB DDR3 memory, Samsung 840 EVO Series 120GB SSD, Seagate 7200RPM 2TB hard drive, Phanteks Enthoo Evolv Micro Tower Chassis Satin Black, Windows 8.1 and more.
System Components:
Please note:
All PCCG systems are pre-built and ready to ship and cannot be modified.
Monitor and peripherals not included.
Customer reviews
Customer questions