Cryorig C1 Low Profile CPU Cooler
CR-C1A
This product has been discontinued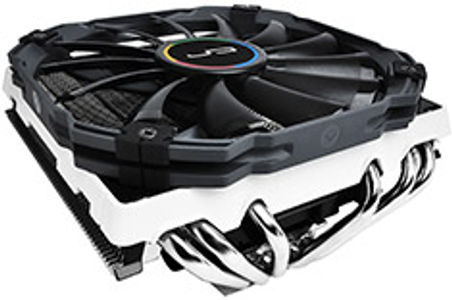 The C1 is Cryorig's small but powerful ITX solution. Featuring 6 pure copper heatpipes, 4 double TDP U-Type heatpipes and a XT140 Slim Profile 140mm PWM fan, the C1 is packed with multiple one of a kind features to bring the best cooling performance for all compact ITX systems on the market.
HiTech Legion Review
"The C1 is beautifully designed and executed at every turn and takes every aspect of the ITX user into consideration. The C1 delivers top of class performance in a small package with low noise and is remarkably easy to install. That right there is the perfect recipe for enthusiast ITX cooling. "
Full review
Nikk Tech Review
"Overall CRYORIG has released yet another CPU Cooler that does extremely well against its immediate competition and which is currently amongst the best (if not the best) sub-100mm low-profile CPU Coolers in the market and that's why it gets our Golden Award. "
Full review
Customer reviews
Customer questions