SteelSeries Dex Gaming Mouse Pad
SS-63500
This product has been discontinued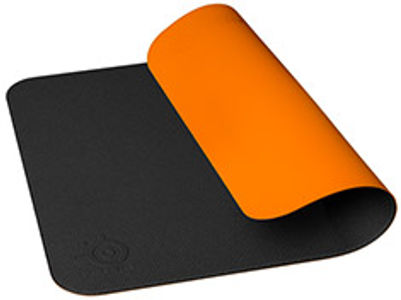 On sale - normally $45!
The SteelSeries DeX Gaming Mousepad is the next evolution in high-end surfaces. Engineered for maximum glide and long-lasting durability, its performance is unmatched. DeX features a heavy, no-slip silicone base with heat-bound edging to prevent fraying under long-term use. It is water resistant so you can wash it off when needed. Designed in collaboration with pro-gamers, Dex is a highly-responsive surface that delivers precise mouse tracking. The speed-optimized surface minimizes the feel of friction making it one of the fastest surfaces on the market. It also features a laser etched logo that won't wear down and maintains a smooth glide.
Features:
Incredibly low friction for highly-responsive movements
Precise tracking for optical and laser mice
Heat-bound edging prevents fraying
Heavy silicone base prevents pad from sliding
Torture tested and water resistant
Wash with water to clean it off
Designed in collaboration with pro-gamers for unmatched performance
Laser etched logo won't wear down
No Review Left Behind
"...the DeX is probably one of the best gaming options currently available on the market."
Full review
Customer reviews
Customer questions