Bitspower G1/4 Matte Black Multi-Transfer Coupler
BP-MBWP-C03
This product has been discontinued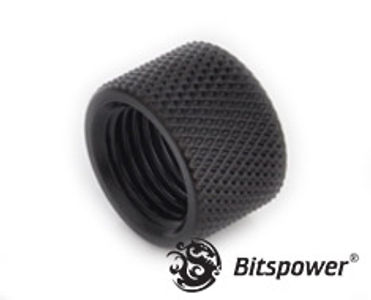 Reduced to clear! This multi-transfer coupler from Bitspower can be used as a coupler to change from one size or style of fitting to another. Compatible with 1/2in to 3/8in to 1/4in making reducers or other changes to your water cooling line as needed and with any product that use G 1/4in fittings.

Features:

True high-flow design.
High quality brass material.
High quality E-plated finished in deep black colour.
Design for dual IG1/4in application.
RoHS compliant.
Thread: inner G1/4in
Thread length: 5mm

Customer reviews
Customer questions