Noctua NF-P14S Redux 140mm 1200RPM PWM Fan
NF-P14S-REDUX-1200-PWM
This product has been discontinued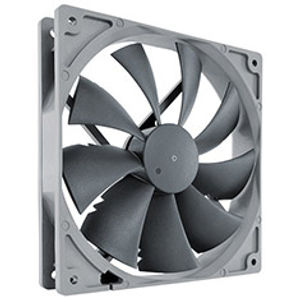 The new redux edition NF-P14S 140mm fans feature a square frame, superior airflow, an industry grade SSO bearing, an MTBF rating of over 150,000 hours and a 6 year Noctua warranty. The NF-P14 redux are a proven premium choice that provides trusted Noctua quality at an attractive price point. The 1200RPM PWM version features Noctua's proprietary NE-FD1 for automatic speed control, which allows to strike a perfect balance between high cooling capacity and low noise operation in each given situation.
Xtreme Systems User Review
"Simply put, Noctua did a splendid job and it's clear that all five are premium products, because they can barely be heard even with an open case and they perform excellent."
Full review
Customer reviews
Customer questions