Sennheiser PCV05 Stereo Combo Jack Adapter for Apple/Xbox/PS4
504518
This product has been discontinued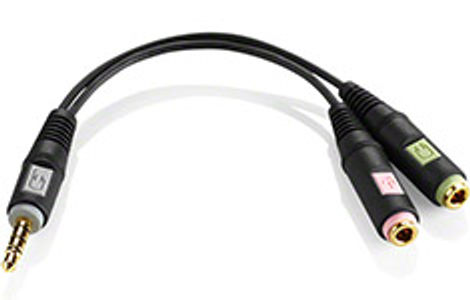 The Sennheiser PCV05 adapter converts the traditional split stereo/microphone cable into the newer stereo/mic combo jack commonly used in phones, consoles and other portable devices. Whether you need to use the PCV 05 Audio Combo Adapter for Mac depends on the audio output. Xbox One users will also need the Microsoft Xbox One Stereo Headset Adapter additionally with the PCV 05.

Combo Audio Adaptor: 2 x 3.5mm Stereo jack plug to 1 x 3.5mm 4Pol jack plug.

Compatible with: PC 2 CHAT, PC 3 CHAT, PC 11, PC 21, PC 21-II, PC 31-II, PC 100, PC 121, PC 131, PC 141, PC 151, PC 230, PC 310, PC 320, PC 330, PC 350 (SE), PC 360, PC 323D, PC 333D USB, PC 363D, PC 300 G4ME, G4ME ZERO, G4ME ONE.


Customer reviews
Customer questions