Microsoft Windows 7 Professional 64bit with SP1 OEM
FQC-08289
This product has been discontinued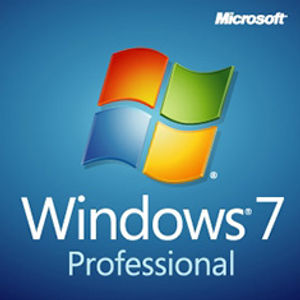 Windows 7 is the easiest, fastest, and most engaging version of Windows yet. Windows 7 allows better ways to find and manage files like Jump Lists and improved taskbar previews to help you speed through everyday tasks. It's designed for faster and more reliable performance, so your PC just works the way you want it to. In addition, great features like HomeGroup, Windows Media Centre, and Windows Touch make new things possible.
**Please be aware this is an OEM product and includes no retail packaging.
**To purchase this OEM software, you must be a System Builder and accept this license. "System Builder" means an original equipment manufacturer, an assembler, a refurbisher, or a software pre-installer that sells the Customer System(s) to a third party and is registered with Microsoft as a system builder or OEM partner. You accept this OEM license when you open this Pack. To register go to http://www.microsoft.com/OEM/en/community/mpn/Pages/enroll.aspx
**An OEM operating system is registered to the system it is originally installed on and the support for the software is handled directly by the installer and not Microsoft or ourselves. You cannot transfer this software to a different PC once activated. We recommend the purchase of retail software if you plan on upgrading major hardware in the future.
Customer reviews
Customer questions