Bitspower G1/4 Rotary F-F Snake Style Adapter Silver Shining
BP-MSR
This product has been discontinued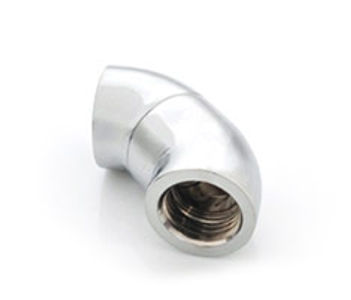 On sale! (normally $15)
The Bitspower Dual G1/4in Silver Shining Rotary Mini Snake-Style Adapter is perfect for tight cases and liquid cooling. This female to female G1/4 thread adapter can make life simple when trying to make a quick turn or sneaking around that chassis frame that always seems to be right in the way. With the 360 degree rotary swivel you no longer have to account for tubing kinks and odd angled tubing.
Features
True Hi-Flow Design.
Hi Quality Brass Material.
With 360-Degree Rotation In Three Way.
High durability Nickel finished.
Unique Design and Tube Replacement.
RoHS Compliant.
Customer reviews
Customer questions