D-Link DAP-1650 Wireless AC1200 Dual Band Gigabit Range Extender
DAP-1650
This product has been discontinued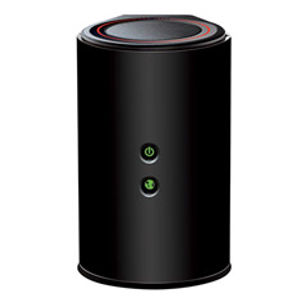 On sale! (normally $129)
The DAP-1650 Wireless AC1200 Dual Band Gigabit Range Extender is the ideal solution for improving the coverage and signal strength of any wireless network. Concurrent dual-band 802.11ac brings you the future of high-bandwidth wireless connectivity allowing you to stream HD video, make Internet calls, and surf the Internet from every corner of your home without interruption. Gigabit Ethernet ports provide high-speed wired connections for up to four PCs or other devices. It's stylish, easy-to-use, and comes IPv6-ready for a reliable network today and tomorrow.
Features:
802.11 a/b/g/n/ac wireless LAN for a complete range of wireless compatibility
Four Gigabit LAN ports for high-speed wired connections
USB 2.0 port to connect storage drives and printers for sharing
Four internal antennas with 11ac technology to ensure comprehensive home coverage
Shareport Mobile app enables you to stream and share media files and documents across your network
Use the QRS Mobile app to set up your network using a mobile device without a computer
WPA and WPA2 wireless encryption protects the network from intruders
Wi-Fi Protected Setup (WPS) securely adds devices to your network at the push of a button
Can be deployed as an access point, a media bridge or a repeater.
Impulse Gamer Review
"If you need to increase your WiFi connection in your home or office than the D-Link DAP-1650 Wireless AC1200 Dual Band Gigabit Range Extender is that product."
Full review
Customer reviews
Customer questions