Phanteks PH-TC12DX CPU Cooler Black Edition
PH-TC12DX_BK
This product has been discontinued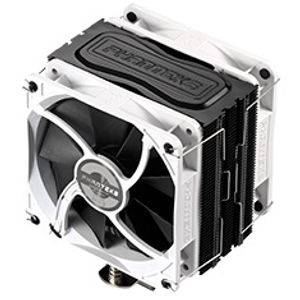 The PH-TC12DX, a U-Type dual tower heat-sink with four 6mm heatpipes allows for optimal airflow and cooling. The 6mm heatpipes are linearly aligned and developed to have the least amount of air and thermal resistance. Incorporating P.A.T.S and C.P.S.C Technologies, the PH-TC12DX delivers better heat dissipation and heat transfers. It includes dual PH-F120HP PWM Premium fans to allow for higher performance and/or silent operation.
TechPowerup Review
"Sound levels of this particular cooler are exceptional considering its cooling performance under maximum load."
Full review
Hardware Canucks Review
"PH-TC14PE and PH-TC12DX represent two of the best solutions available in their respective segments."
Full review
Customer reviews
Customer questions