Phanteks 140mm Black Frame White Blade PWM Premier Fan
PH-F140XP_BK
This product has been discontinued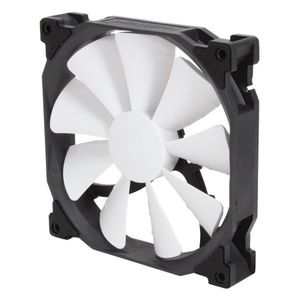 The PH-F140XP, a 140mm Premium fan from Phanteks is designed using the unique Maelstrom concept technology. The PH-F140XP features PWM which allows for speed adjustments, higher performance and a quieter operation. It pushes up to 85.19CFM with nine blades while producing up to 19dB at 900RPM. PH-F140XP is setting the new standard in performance and compatibility.
HiTech Legion Review
"They deliver products that are either clearly top of their class, or merely arguably the top of their class."
Full review
Customer reviews
Customer questions