Phanteks 140mm Black Frame White Blade Premier Fan Blue LED
PH-F140SP_BK_BLED
This product has been discontinued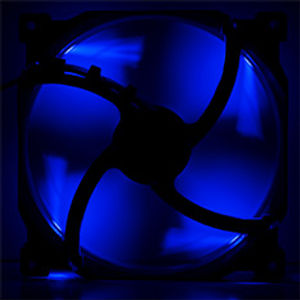 The PH-F140SP, a 140mm Premium fan from Phanteks is designed while using the unique Maelstrom concept technology. It features nine blades, 4 blue LEDs with a 500mm LED on/off cable, a 1.33mm H20 static pressure and pushes 82.1CFM while producing 19dB at 1200RPM.
HiTech Legion Review
"Performance is excellent, and really takes a back seat to no other 140mm fan."
Full review
Customer reviews
Customer questions