Koolance Water Leak Detector SEN-LK001
SEN-LK001
This product has been discontinued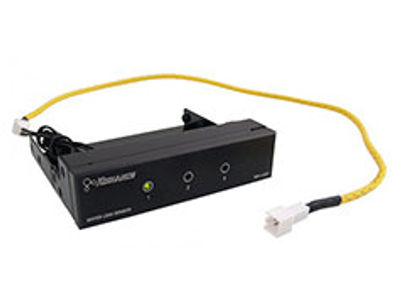 Reduced to clear! (normally $45)
The Koolance SEN-LK001 offers leak detection for very small amounts of water. Housed in a 3.5in drive bay profile, the electronic circuit can monitor up to three separate leak sensing cables. One 46cm (18in) long sensing cable is included, which can be increased. Powered by 12VDC from a computer power supply connection.
Position the yellow sensing cable in the area to be monitored. When it comes in contact with a conductive water-based coolant, an audio alarm immediately sounds and the corresponding LED turns from green to red. The alarm will continue until the sensing cable has adequately dried or is disconnected.
The sensing cable is attached to the detector using the provided 53cm (21in) connecting wire. Additional yellow sensing cables can be combined for longer lengths. Extra sensing cables and connection wires are available
here
.
Customer reviews
Customer questions