PCCG GeForce GTX 660 Ti Gaming System
PCCG-660TI11112
This product has been discontinued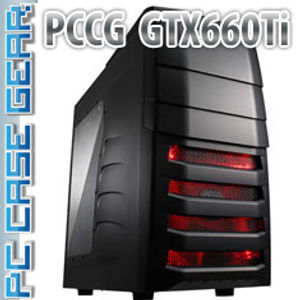 Intel Core i5 3570K processor, ASRock Z77 Extreme4-M Motherboard, Gigabyte GeForce GTX 660 Ti WF2 2GB graphics, 8GB Corsair memory, Seagate 7200rpm 2TB hard drive, Windows 7 and more.
System Components:
Please note:
All assembled system orders must be paid in full prior to work commencing. For store pick up orders, payment can made in store or by direct deposit. Please email orders@pccasegear.com for direct deposit payment instructions.
Monitor and peripherals not included.
Please allow 24-48 hours for assembly, testing and dispatch.
Customer reviews
Customer questions