Razer Taipan Ambidextrous Gaming Mouse
RZ01-00780100-R3A1
This product has been discontinued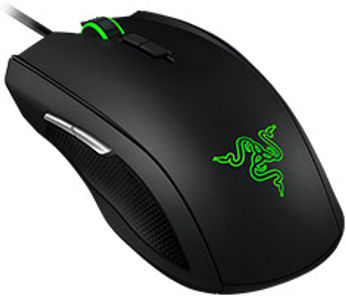 Introducing the Razer Taipan, an ambidextrous gaming mouse designed to enhance 8200dpi 4G sensor system, get the absolute precision to execute headshots with ease, as well as lightning fast swiping acceleration to hit your foes faster than they can react.
The Razer Taipan has an ambidextrously ergonomic design, a perfected form that moulds naturally to its wielder's hand. Countless pro-gamers with a variety of grip and play-styles have validated this mouse as perfect for their needs. Whether they are right-handed or south-paw; use palm, claw, or fingertip grip style - this mouse ensures everyone gets the most comfortable swiping experience and reduced fatigue over extended periods of play. Fight longer as your foes rage-quit in exhaustion.
Custom PC Review
"Gamers, non-gamers, or anyone looking for a well balanced mouse that'll perform well no matter what grip style you use should definitely pick this one up. Highly recommended!"
Full review
Go Gaming Giant Review
"Gaming with the Razer Taipan is an excellent experience, with the Taipan making me feel like I was always in control of my fate."
Full review
Customer reviews
Customer questions