EK-FC Dual Bridge Serial 3-Slot
3831109855287
This product has been discontinued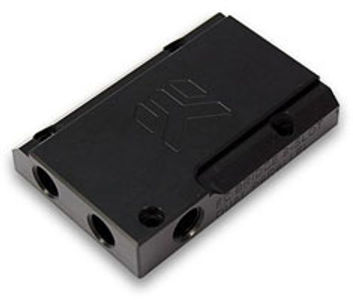 EK-FC Bridge Dual Serial 3-Slot is a high quality interconnect for connecting two (2) EK Full-Cover waterblocks in a single, sturdy unit. Connecting multiple graphics cards FC water blocks with awkward fittings and tubing is a thing of a past!
Bridge is made of high quality POM Acetal. Please note that you will need two additional EK-FC Links in order to make bridge fully functional. Serial and parallel water flow are graphically expained in installation manual.
For use with any FC link except EK-FC Link Blank parallel. For use with motherboards with PCIe x16 slots 60.9mm (2.4") apart.
Included:
- 1x EK-FC Bridge DUAL Serial 3-Slot
- 3x Plugs G/14 - Nickel plated
- 1x mounting mechanism for connecting two EK-FC Links
Customer reviews
Customer questions