SilverStone 120mm Air Penetrator Fan AP121
SST-AP121-UVA
This product has been discontinued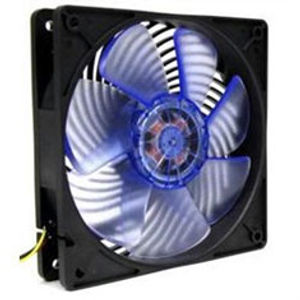 On sale! (normally $18)
Compared with traditional fans, where airflow spreads outward and further looses focus with resistance added (e.g. filters, fan guards, etc), Air Penetrator fan's unique blade and grille designs can create enough pressure to push air as far as 1 meter away with minimal fan speed and noise. This unmatched efficiency makes Air Penetrator ideal not only as intake case fan, but also perfect for high density heatsinks and radiators.
Industry leading air channeling fan.
Wide fan blades for reducing air resistance.
Standard 120mm frame for maximum compatibility with CPU coolers.
Integrated air channeling grille double as fan guard to reduce overall size.
Low power consumption.
The Fluid Dynamic Bearing (FDB) for high reliability.

Customer reviews
Customer questions