Anda Seat AD7-23 Large Gaming Chair Red
AD7-23-RB-PV
This product has been discontinued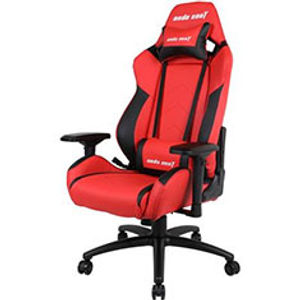 On sale! (normally $399)
The Anda Seat AD7-23 is a large high back ergonomic gaming chair with highly stain resistant durable and scratch resistant PVC leather. It features a premium aluminium star feet base with Class 4 hydraulic pistons, 90 to 160 degree tilt mechanism, 4D arm rests, 60mm PU covered wheels and high density mould shaping foam with an enhanced steel frame designed to keep comfortable during long gaming sessions.
Includes a head rest and lumbar support pillow.
Recommended size & weight is 5'2" - 6'2" and under 129kg. Maximum is 6'10" and 158kg.