der8auer Delid Die Mate 2 AMD Add-on Kit
FSD8-022
This product has been discontinued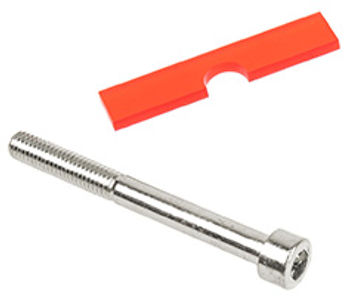 This add-on kit for the Delid-Die Mate 2 enables it's use with AMD AM4 socket processors.
The benchmark-grandmaster Roman "der8auer" Hartung developed, and in version two improved upon, the Delid Die Mate 2 solution. This solution allows anybody to easily, comfortably and safely remove the heat spreader without risking a premature end to a pricey purchase. The processor is placed into the Delid Die Mate 2 receptacle according to the arrow marking on the CPU, and a slider responsible for cutting the CPU is inserted and then slowly and evenly tightened by means of an Allen key which completely removes the heat spreader which is then separated from the processor.
This opens up completely new possibilities in the realm of CPU modding to extreme overclockers and their aspirational counterparts everywhere. The issue of additional heat transfer between heat spreader and silicon has now disappeared and the CPU's temperature falls precipitously as a consequence - even without any overclocking. An additional advantage is that a more premium thermal paste with improved conductivity can and should be chosen, for example the offering from Thermal Grizzly. The results speak for themselves: Temperature reductions of 10 °C to 20 °C are achievable.