LucidSound LS30 Wireless Gaming Headset Black
BM9503
This product has been discontinued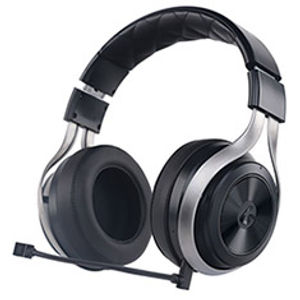 On sale! (normally $219)
Introducing the most sophisticated design in gaming headsets, the wireless LS30 by LucidSound. The LS30 not only looks elegant but is functionally different than any other gaming headset on the market. Its revolutionary design provides simple, intuitive controls to adjust the most commonly used features including game volume, game mute, chat volume, and mic mute. With both an integrated microphone and removable boom microphone, the LS30 can be used on the go with mobile gaming devices, phones and audio devices. The versatility and cross platform compatibility allows the LS30 to work seamlessly with the XBOX One and PS4 as well as legacy consoles including the XBOX 360 and PS3.
Gaming Nexus
"LucidSound has crafted a sleek and sexy pair of gaming headphones that performs as well as competitors that charge twice the price. These are an amazing investment for gamers of all types."
Full review
The Verge
"The common preconception about gamers is that they like things complicated and illuminated. Well, the LucidSound LS30 shows that gaming gear can be grown-up and restrained while still checking off the boxes of things that truly matter: comfort, performance, and enjoyment."
Full review
Kotaku
"I want a headset that's attractive, but not so bright and colorful as to attract thieves or mating birds. The LS30 fits the bill nicely."
Full review
Customer reviews
Customer questions