Audio-Technica ATH-AG1 Closed Back Gaming Headset
ATH-AG1
This product has been discontinued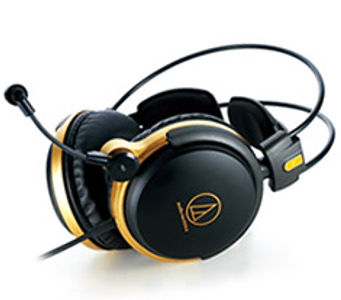 The Audio-Technica ATH-AG1 premium gaming headset is designed to take your gaming to the next level. Built with high quality 53mm drivers which provide detailed sound and a state-of-the-art Audio-Technica microphone which provides crystal clear in-game voice communication, the ATH-AG1 is perfect for any gaming enthusiast.
Features:
Premium 53mm drivers with Bobbin-wound voice coils specially designed for the ATH-AG1 gaming headset
Audio-Technica's core D.A.D.S structure (Dual-layer housing structure) with double air damping system, delivers deep resonating bass and total isolation
Audio-Technica's state of the art microphone provides crystal clear in-game voice communication
Detachable USB DAC with built-in headphone amplifier
Refined 3D wing-support system offers improved comfort designed for extended use
1.0m fixed cord with a 2.0m extension, designed to fit any gaming environment
Only SP Review
"So what we have is an exceptional sounding set of head cans, a fantastically clear microphone, and a quality constructed package"
Full review