Artisan HAYATE Japan Black Large Mouse Pad
HY-SF-JV-L
This product has been discontinued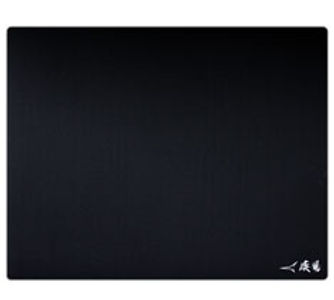 The Artisan HAYATE is one of Artisan's flagship mouse pads. Known for its fast initial motion and high control, the HAYATE is the perfect high performance mouse pad designed with only winning in mind.
Specifications:
Surface: Dedicated polyester texture
Middle Layer: Single-bubble rubber foam
Anti-Slip: Embossing
Size: Large (42 x 33 x 4mm)
Hardness: Soft
Artisan Mouse Pad Review / Comparison by Tubby
"Artisan's mousepad line offer users a vast selection which should cater every gamers' need, and most of these selections have very unique surfaces and pleasant to use. The amount of attention and research they put into their mousepads really shows and their approach of giving users further options to choose different backings, and different sizes is also commendable."
Full review (PDF)
Customer reviews
Customer questions